News
5 Ways to Decorate Living Room with Indoor Plants
Dec 06, 2021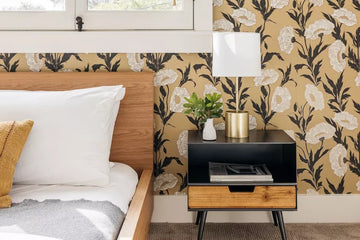 Adding greenery to the decor has become a new trend in the market. While flower designs are gorgeous, adding real or faux greenery is a stunning way to bring the outside in, no matter what season.
As this trend of decorating the living room with plants won't go off the trend so you can usually try it in any season.
A Large Plant beside the Sofa
The best place to hold your plants to make the place look appealing is to place the plant just beside the sofa. The idea here is to bet on a large-sized ornamental plant. Here are some of the plants to try out for -Areca palm, dracaena, and umbrella papyrus.
Pick a Shelf
Decorating your living room with plants on shelves could be a smart plan. But applying an entire shelf to individually place plants might look bland.
You can also mix the order by keeping some books with some decorative pieces or plants as such.
Use a Bench
Placing the plant on the floor won't look good, instead try using a bench and placing it on it. The idea is to bring into play a mix of plants, sizes, and pots. If not a bench, get inventive, use a beautiful chair or any other outside table of holding your plants.
Have Stunning Pots, customize
Pots are easily available in a variation, you can choose beautiful pots like ceramic pots, designer pots or you can customize existing pots by painting them. It's a profound way to bring in your touch and integrate decoration in plants and vice versa.
Floating Greenery
How about not covering the place with all the plants rather than just put a branch or shoot in a shoot vase. Pick plants that won't need soil to sustain and place it in a glass vase or bowls along with water.
Go ahead and place them inside shelves, above tables, and near windows. You can even decorate the best in your balcony and make it look gorgeous with plants.
CC-  https://www.conmest.com/post/8-gorgeous-ways-to-decorate-your-living-room-with-plants